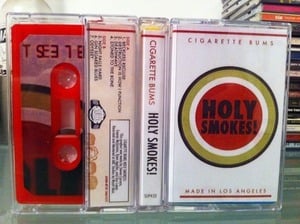 Holy Smokes! Cassette
$

4.00

/ On Sale
---
---
7 Track tape from these California kids that come at garage/psych punk via The Zombies and Los Saicos!
Sounding like a lo-fi recording from snotty kids in the 1960's before they steal your girlfriends at the local dance.
Comes with a download code in the tape for the whole release and is on 7 different colour varieties of tape, which one will you get?